Aizawl, the 17th September 2022 : Power Minister Pu R. Lalzirliana'n vawiin khan 26th Mizoram State Wushu Championship, September ni 15 atanga Hawla Indoor Stadium ah neih tan chu a kharna hun a hmanpui.
Minister Pu R. Lalzirliana chuan Wushu anga game chu chak vang ringawta a khelh theih loh nia a ngaih thu sawiin mi huaisen, mi mitmeng atanga a bitumtu tihdan tur chhut thiam leh ngaihtuah thiam atan khelh chi ah ka ngai a. Mizote hi hnam huaisen kan ni a, kan rilru leh pian atanga chhut pawhin boxing leh contact sports hi kan thalai te khelhawm taka ka ngai a. Boxing leh contact sports dangte hi tiatpui te inbeihna an ni a chuvangin hengte hi infiamna danga aiin Mizo in kan hming thatpui thei zawka ka ngai a. Thalai tam zawkten hengte hi ngaihven in tuipui se tiin a duh thu a sawi a. Hetih rualin infiammite chu ruihhlo laka fihlima heng ruihhlo do turin a sawm bawk a ni.
Minister hian Mizoram Wushu Association chu cheng nuai 2 man hu inelna atana an neih that loh leh pawimawh em em Protective Mat a leisak tur thu a sawi bawk a ni.
Championship kharna hun hi Pu Lalrinliana, General Secretary, Mizoram Wushu Association in kaihruaiin Wushu Demonstration hmuhnawm tak entir a ni a. Pu Lalhmingmawia Sailo, President, Mizoram Wushu Association leh Pu PC Lalhlunmawia, Working President, Mizoram Wushu Association ten hun an hmang bawk a ni.
Championship a tel Club 32 zinga Champion Team chu Lunglei Wushu Club niin Runner's Up Team chu RB Gym an ni a. Best Fighter (Mipa) ah Samuel C. Lalhruaitluanga, ITI Wushu Club leh Best Fighter (Hmeichhia) ah Ramhlimpuii, Lunglei Wushu Club te chu thlan an ni.
Championship hi Mizoram State Sports Council sponsor niin District hrang hrang atangin Wushu thiam te an tel bakah Club 32 atangin Wushu infiammite an tel a ni. Thla leha North East Olympic neih turah Mizoram Wushu Association in infiammi 15 an tir dawn a ni.
Attachment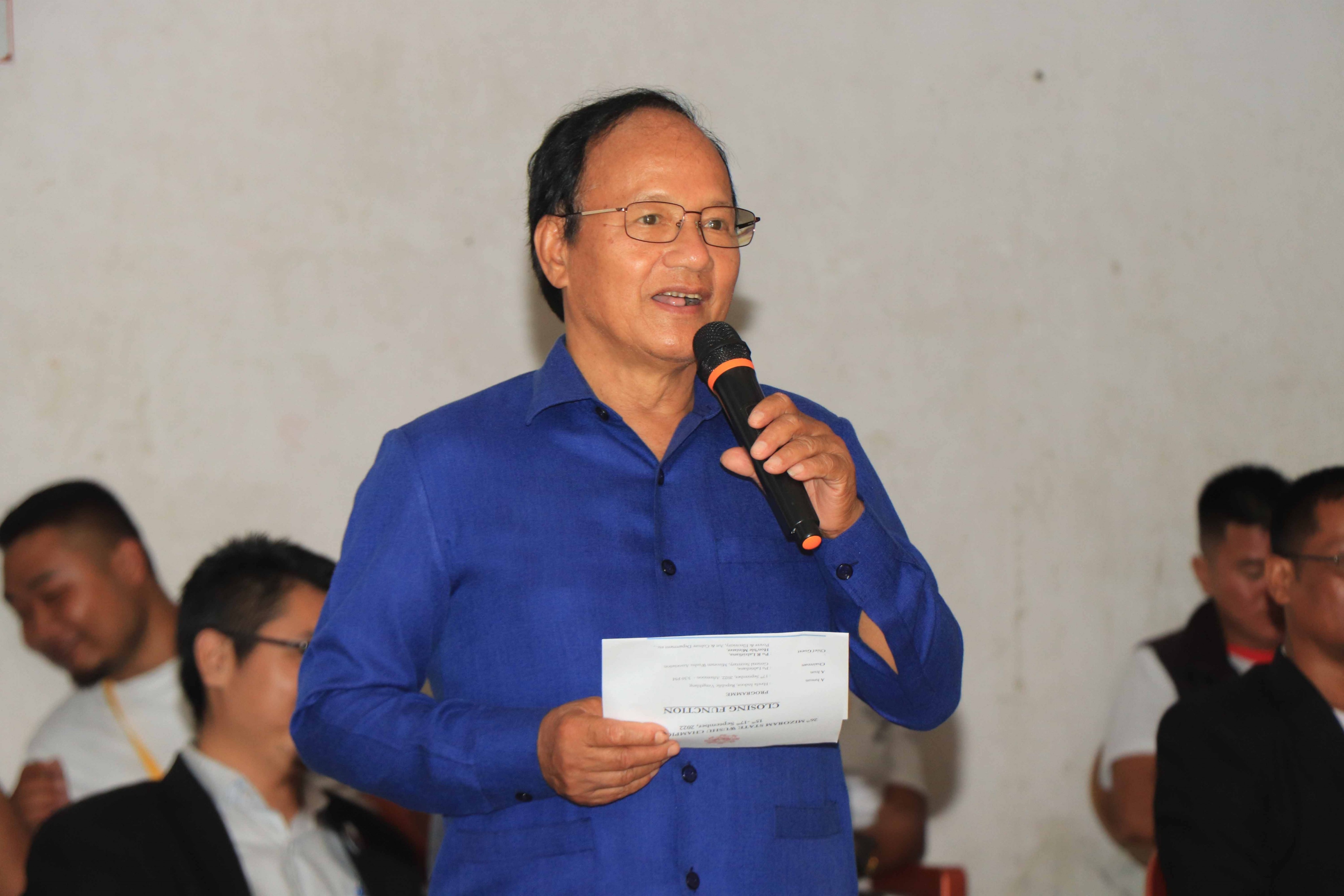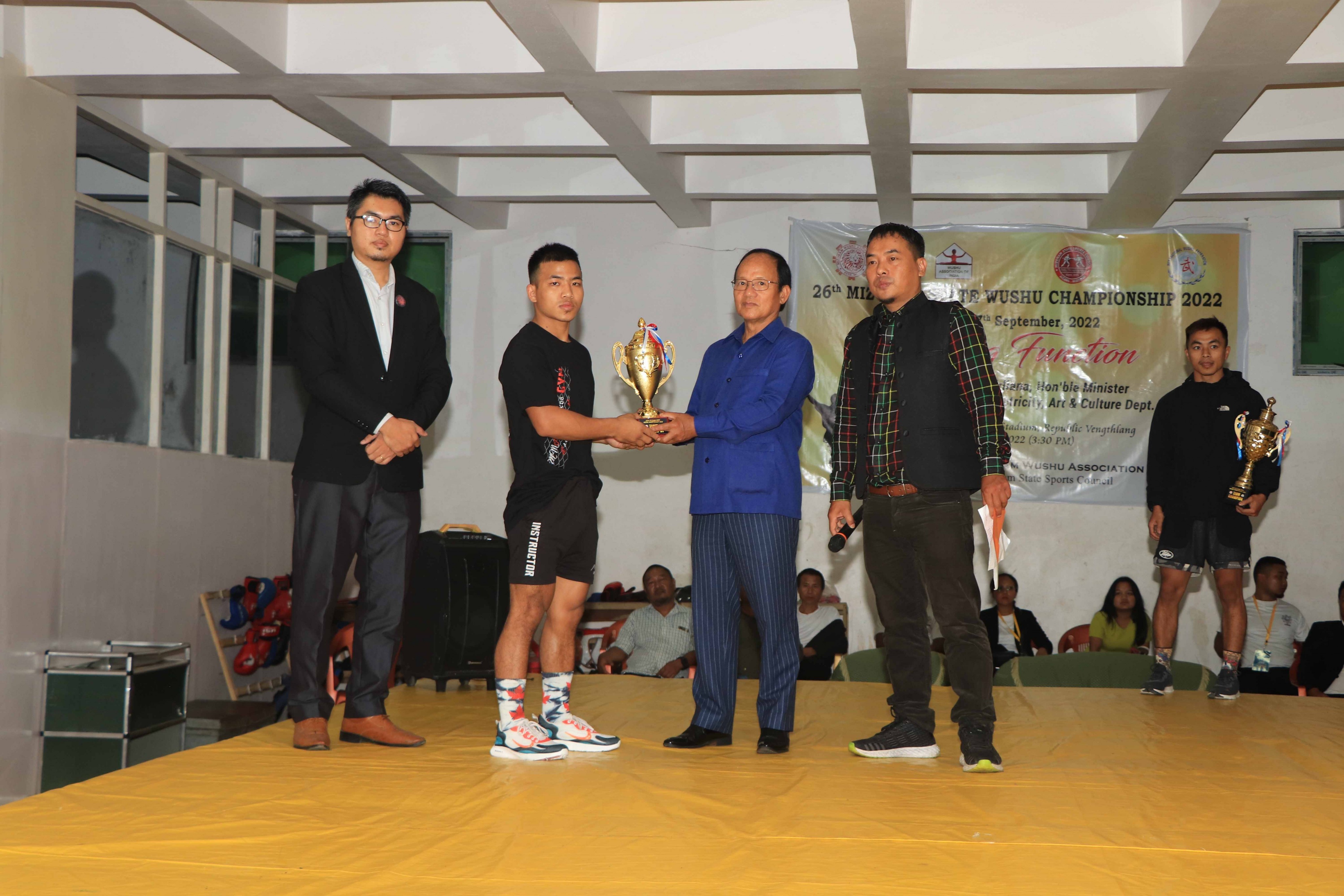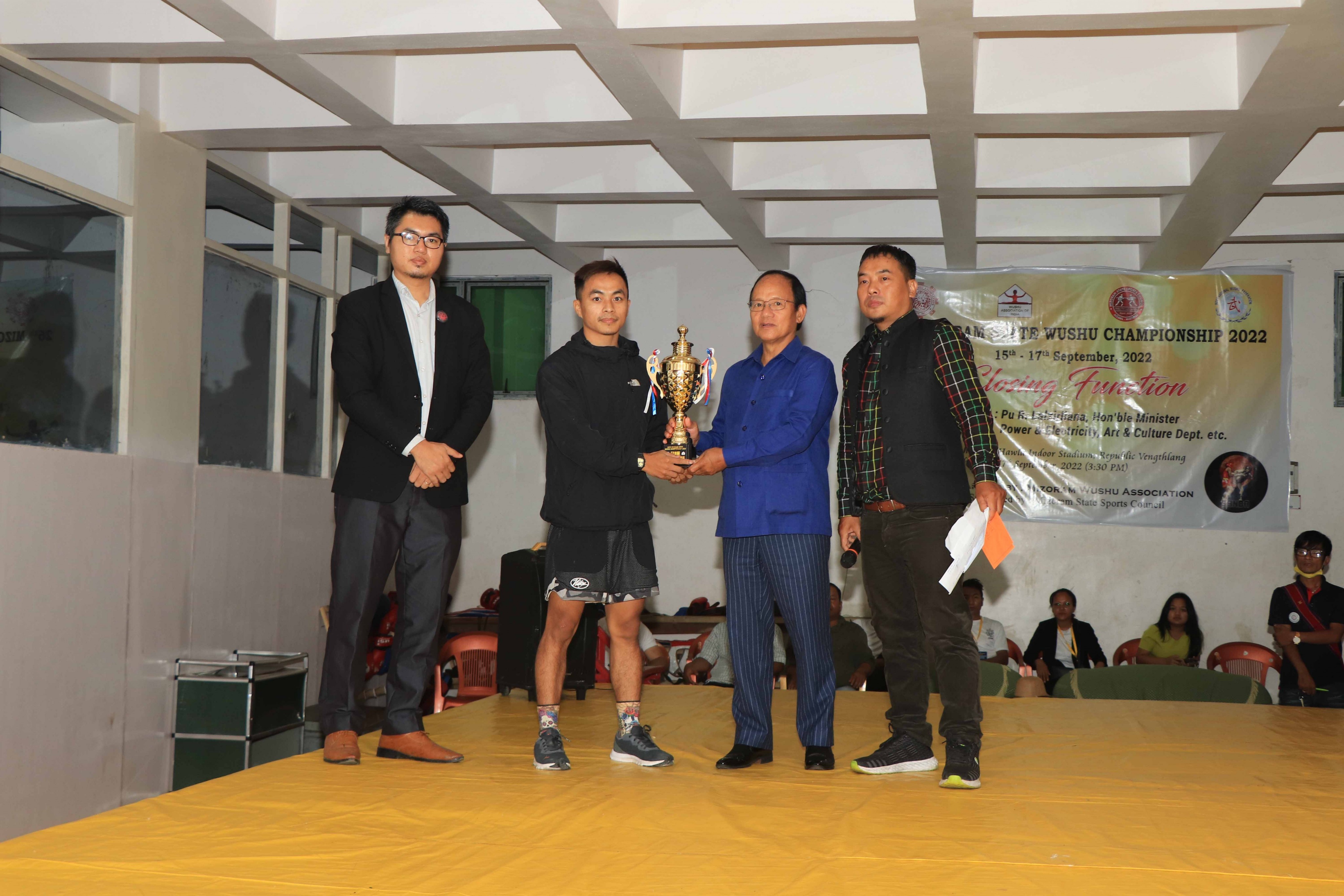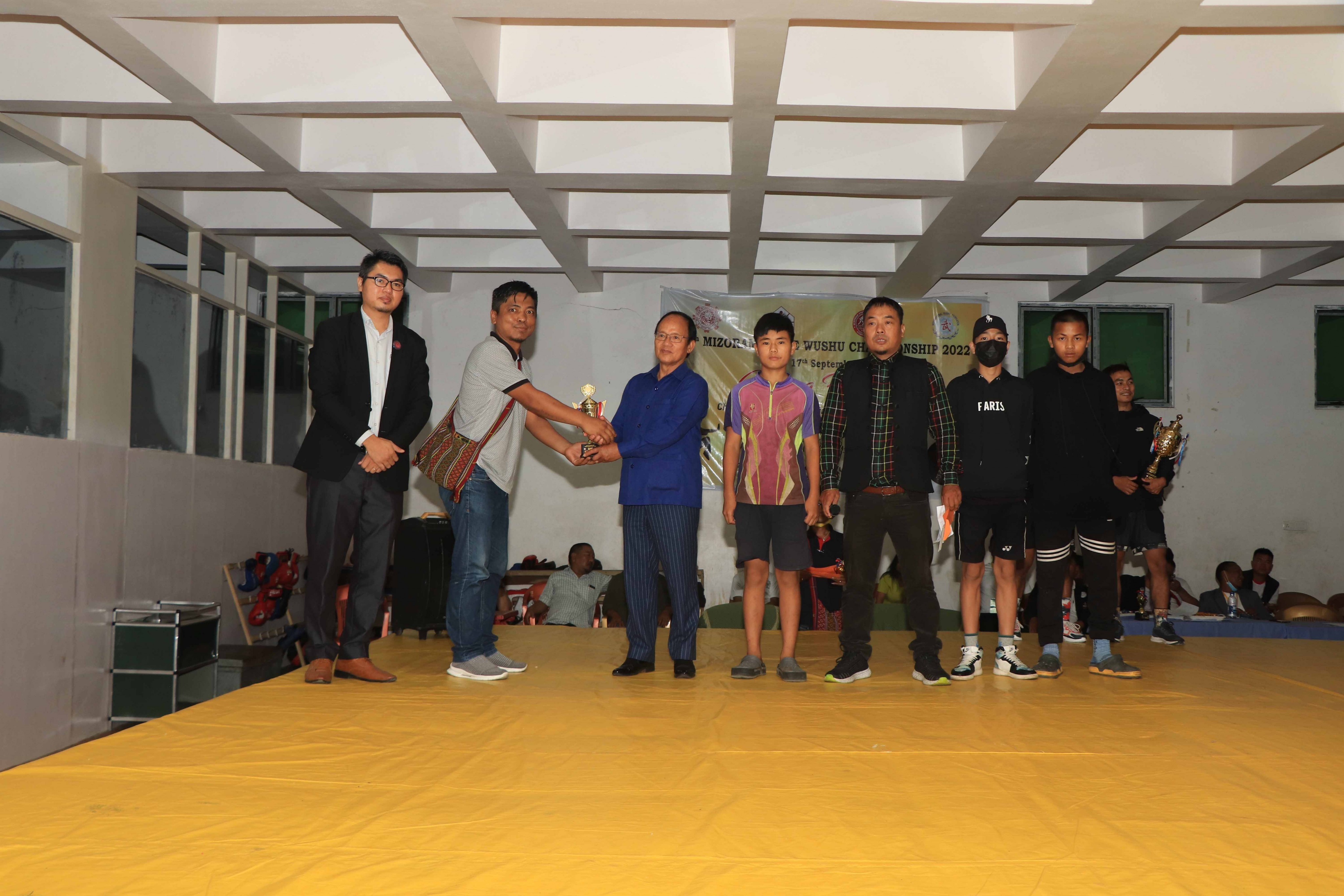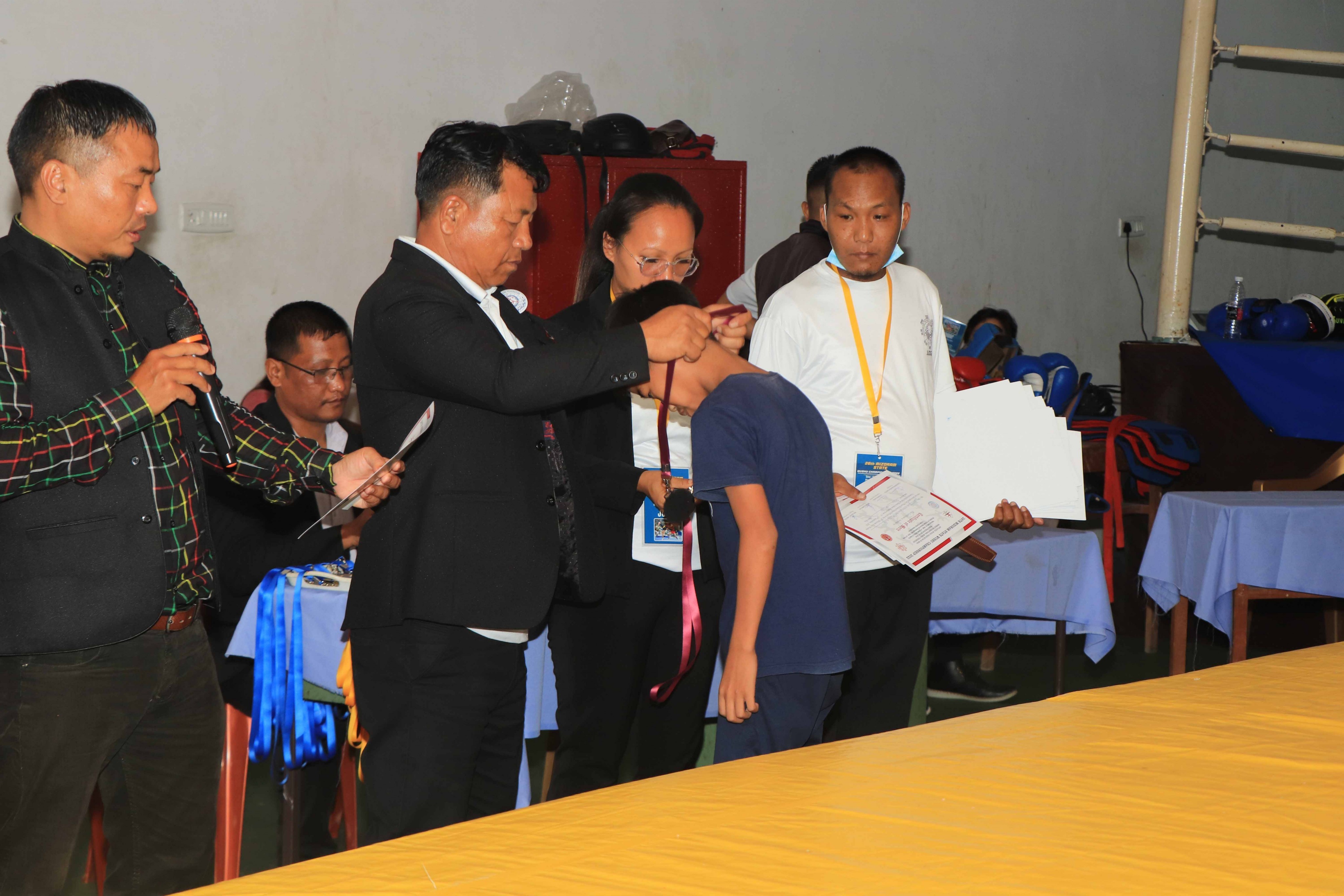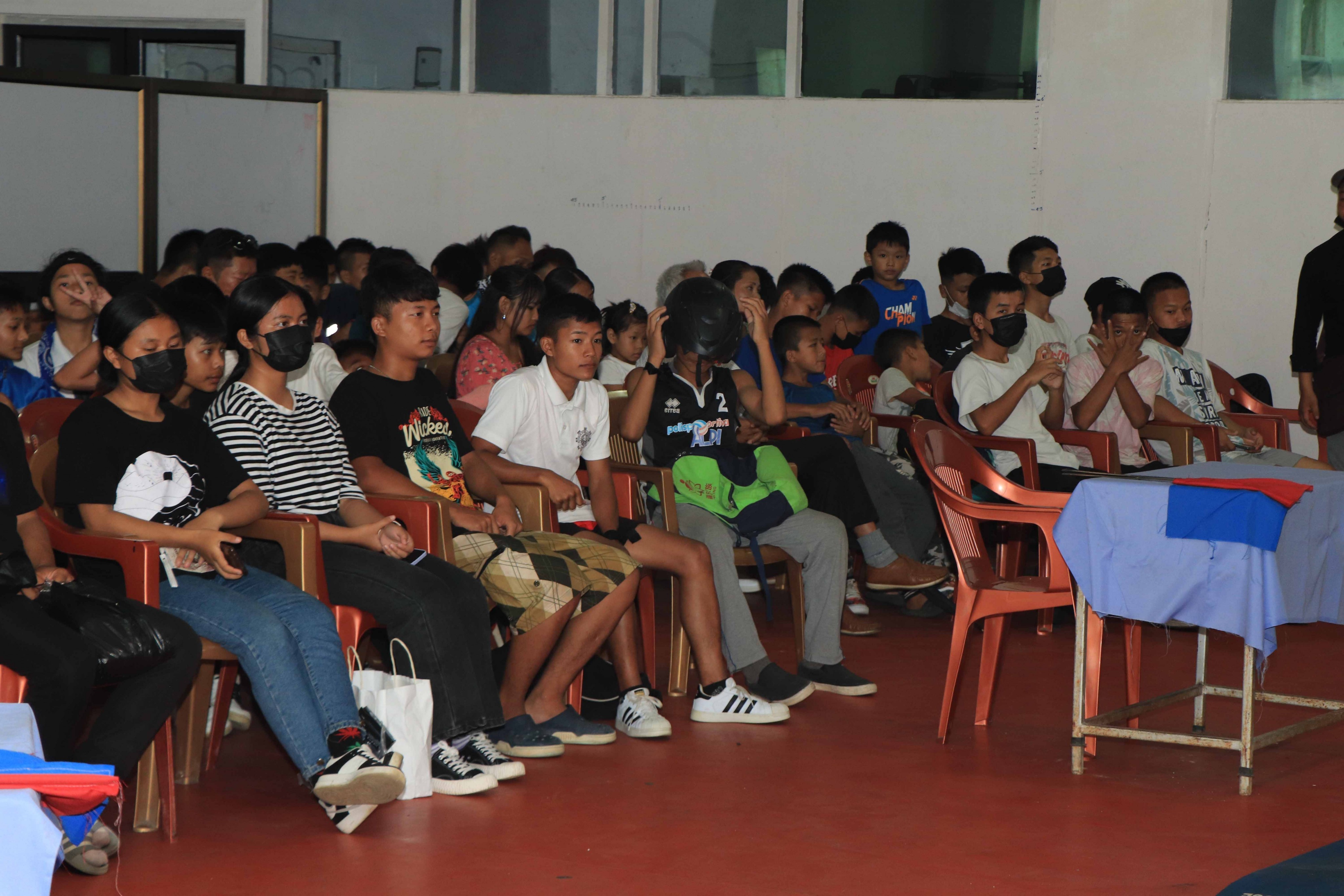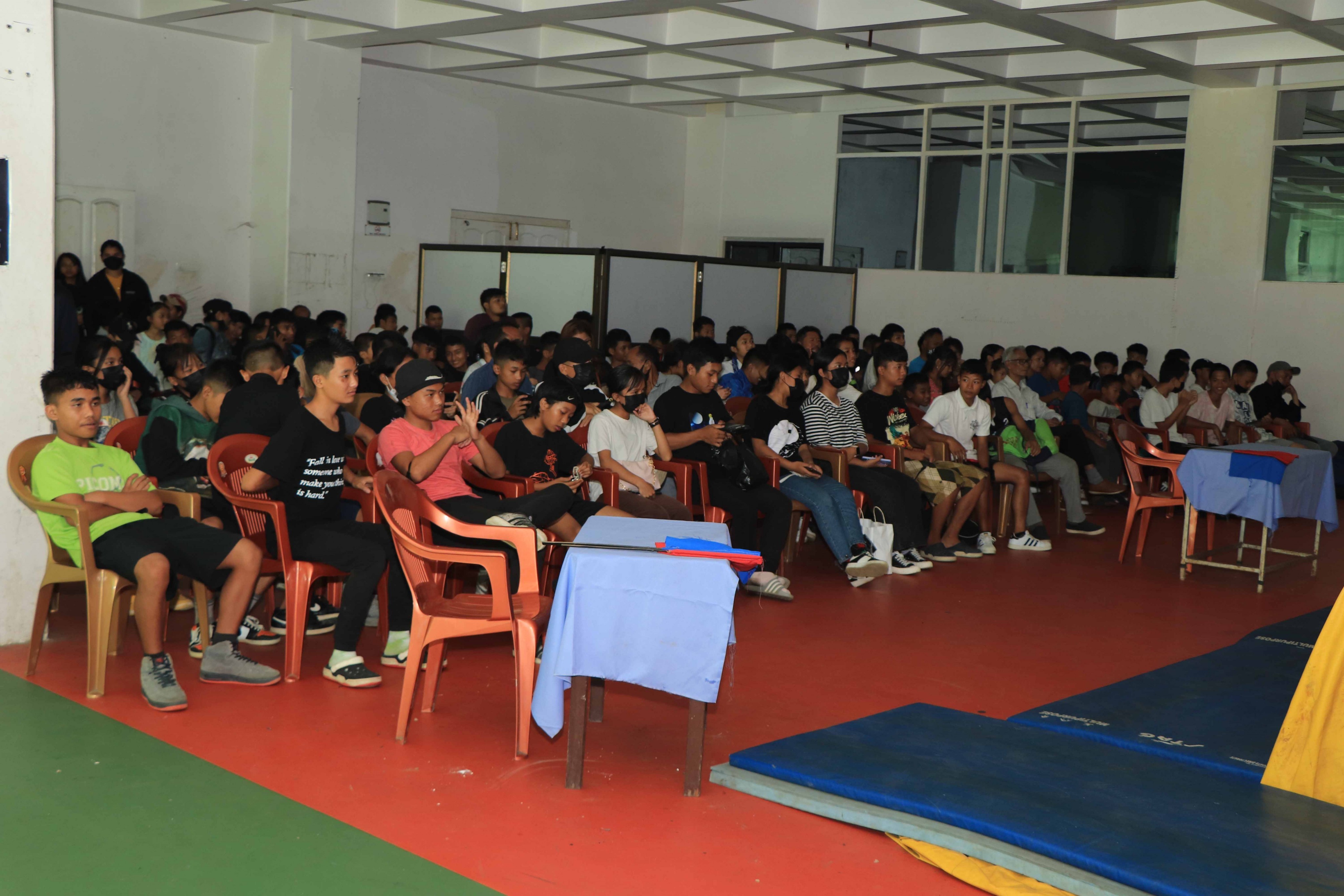 Written by: Pratap Chhetri, MIS, Deputy Director